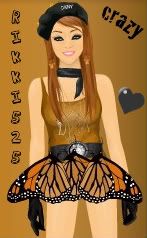 here's the gossip;;
like the title says, the new hotbuys jumpsuit is out. how do i rate it? KA BLEH!
i think it looks absolutely silly and makes your thighs look ginormous. i like the whole zebra design, but i hate the style of the jumpsuit.
basically, i give this a thumbs down.
untill next time;;